linux-notes.org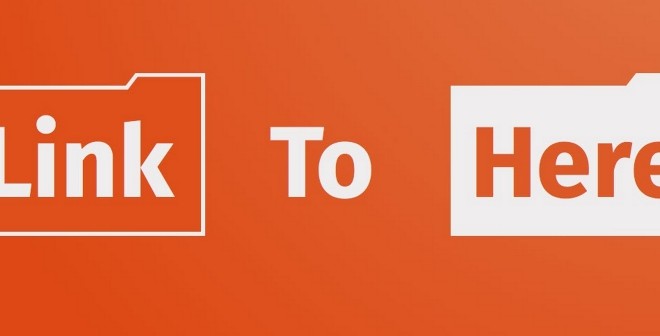 Хотелось бы рассказать как можно создавать ссылки (симлинки) в ОС Unix/Linux. В своей теме «Создание ссылок (symlink) в Unix/Linux» я на готовом примере покажу как это делается. Существуют несколько видов ссылок, и я расскажу в чем разница между ними.
Симлинк или мягкая ссылка представляет собой особый тип файла, который содержит ссылку на другой файл или каталог в виде абсолютного или относительного пути.
Жёсткой ссылкой — это структурная составляющая файла которая описывает его элемент каталога.
Создание ссылок (symlink) в Unix/Linux
В этом подразделе, я расскажу какие бывают симлинки и в чем они отличаются.
Мягкая ссылка (Soft link):
Мягкие ссылки используют различные номера инод чем основные файлы.
Мягкие ссылки становится полезными, если исходный файл был удален.
Мягкие ссылки могут быть созданы из каталогов.
Мягкая ссылка может быть создана на пересечении файловых систем.
Для того чтобы создать симлинк в линукс используется следующая команда:
И так, я создал симлинк linux-notes.org.conf на на тот же файл но который будет расположен в другой директории. После создания симлинка, необходимо сменить права на него:
Для проверки номера иноды:
Я создал симлинк на файл, так же, можно создавать симлинка на целую папку, для этого используйте:
И так, я создал симлинк symlink-to-opt-dir на папку /opt/directory. После создания симлинка, необходимо сменить права на него:
Вот и все, очень просто, и полезно.
Для проверки номера иноды:
Чтобы удалить, используйте:
И аналогично для каталогов.
Если вы удалите мягкую ссылку (/home/captain/linux-notes.org-softlink.txt), то сам файл данных будет по-прежнему находится там же (/home/captain/linux-notes.org.txt). Тем не менее, если вы удалите /home/captain/linux-notes.org.txt, то /home/captain/linux-notes.org-softlink.txt станет сломанной ссылкой и данные будут потеряны.
Жесткие ссылки (Hard Links):
Жесткие ссылки использует тот же номер иноды что и основные файлы.
Нельзя создать жесткие ссылки на каталоги.
Жесткие ссылки не могут быть созданы на пересечении файловых систем.
Жесткие ссылки всегда относится к источнику, даже если они перемещаются или удаляется.
Чтобы создать «жесткую ссылку», используйте:
Проверяем номер иноды:
Оба файла имеют одинаковые иноды (одинаковое количество индексных дескрипторов). Если нужно удалить «жесткую ссылку», то используйте команду:
Если вы удалите жесткую ссылку, ваши данные будут там. Если вы удалите /home/captain/linux-notes.org.txt то файл будет по-прежнему доступен через жесткую ссылку
Жесткие ссылки (Hardlink) vs Мягкие ссылки (Softlink) в UNIX/Linux
Как я говорил ранее, жесткие ссылки не могут быть созданы для директорий.
Жесткие ссылки не могут использоваться на пересечении границ файловых систем ( Нельзя создать сылку /tmp и примонтированную на /tmp ко 2-му HDD который смонтирован на/harddisk2).
Символические ссылки (мягкие ссылки) ссылаются на символичный путь с указанием абстрактного расположение другого файла.
Жесткие ссылки, ссылаются к определенному местоположению физических данных.
На этом, моя тема «Создание ссылок (symlink) в Unix/Linux» завершена. Не сильно сложная тема, но очень полезная.
Create symbolic link of a folder
Into the folder /usr/local/var I would like to create a symbolic link run that point to /var/run folder. But I'm quite bit confused how to correctly create the link. Should I create initially the run folder?
2 Answers 2
You can create it like this without the need of creating something before:
If you are windows users and want to create a symbolic link of a folder is here how:
NOTE: Just make sure you run the command prompt as administrator.
WINDOWS
Not the answer you're looking for? Browse other questions tagged linux symlink or ask your own question.
Linked
Related
Hot Network Questions
Subscribe to RSS
To subscribe to this RSS feed, copy and paste this URL into your RSS reader.
site design / logo © 2020 Stack Exchange Inc; user contributions licensed under cc by-sa. rev 2020.9.18.37632
How to Create Symbolic Link for Files and Folders in Linux
Symbolic link or soft link is a special type of file that contains a reference, which points to another file or directory. It is supported on almost all Linux distributions. Although it points to their target, they operate independently of their targets. We can create links for both files and directories.
Removing symbolic link doesn't affect anything but when the original file is removed, the link becomes a 'dangling' link that points to a nonexistent file. Unlike hard link, soft links have different inode numbers, ie deleting target file or directory does not remove soft links. These links could be also created across the filesystem.
Create symbolic link for folder
ln command is used to create symbolic links and it uses the following syntax:
For example, to link the /usr/local/lib/sample directory to /sample folder, use the following command:
After creating the symbolic link to the folder /sample and it should point to /usr/local/lib/sample, and when user changes directory (cd) to /sample, Operating system shell will automatically change to /usr/local/lib/sample directory. You can view link using ls command. You might have noticed, file type field is showing l that indicates that it is a symbolic link and -> shows link path.
Create symbolic link for files
The symbolic link could be used for files also using the same ln command. Below, example will show how to create a new link (soft) file "filesync" which point to /home/bobbin/sync.sh
This will create a new link file named selfi.sh in the current directory which will point to /home/bobbin/selfi.sh
Conclusion
Symbolic links are used for linux programs, as aliased so that users does not have to know which version of code used.
Don't use soft links as an alternative for backup. Backup is two identical set of data where links are alias names for file or directory.
How to Create Symbolic Links in Linux
Learning Linux symbolic commands is a great way of improving your potential in the Linux terminal. In this tutorial, we'll cover a few commands to learn symbolic links in a quick and easy way. Before we begin, let's overview what are symbolic links.
Get your Linux VPS hosting today with Hostinger and get a massive – up to 77% – discount!
What are Linux Symbolic Links
Symbolic Links are not only helpful in creating shortcuts and file management in operating systems like Linux. They also serve as a way to create various locations for primary user folders, for instance, Documents, Pictures, Downloads, and much more!
Symbolic Links act like a string creating pathways for different files, folders, and directories in the computer system. They are capable of creating and storing multiple files in different places refer to one single file. Thus, increasing efficiency by locating all the specific documents in one command.
These links are stored in the mainframe, so even if the original file is deleted, you'll have a backup for most of the important files. Symbolic links help create invalid link pathways to store pieces of information as per the requirement of the user.
Due to the user-friendly features in Linux, even Microsoft is following it to create Symbolic Links. Symbolic links, also known as Soft links or Symlinks, are not unique to Linux but they are just like a Search option in Windows where one can search a specific file or directory in a disk by executing various commands.
How to Create Symbolic Links in Linux?
Let's look at how you can create file and folder links in Linux:
Create Symbolik Link in Linux for Files
Generally, to create links use we use the ln command and the -s option to specify Symbolic links. This is the easiest way to ensure a flexible approach that allows experimenting with the language as much as possible. There is nothing hard in creating Symbolic links in Linux – you just need to follow one simple step.
The ln command in Linux creates links between source files and directories.
-s – the command for Symbolic Links.
[target file] – name of the existing file for which you are creating the link
[Symbolic filename] – name of the symbolic link.
Created links can be verified by directory listing using detailed list command:
However, if you do not specify the [Symbolic filename], the command will automatically create a new link in the existing directory.
Create Symbolic Link in Linux for Folders
Creating symbolic links for folders is not difficult either. The command used to create the folder symbolic link is:
For example, to link the /user/local/downloads/logo directory to /devisers folder, use the following command:
Once a Symbolic link is created and attached to the folder /devisers, it will lead to /user/local/downloads/logo. When the user changes directory – cd – to /devisers, the system will automatically change to the specific file and write it in the command directory.
Symbolic link options are called command line switches. Here are the most common ones and their descriptions:
| | |
| --- | --- |
| Command Switch | Description |
| –backup[=CONTROL] | backup each existing destination file |
| -d, -F, –directory | superuser is allowed to attempt hard link |
| -f, –force | existing destination file is removed |
| -I, –interactive | prompt before removing destination files |
| -L, –logical | deference targets that are symbolic links |
| -n, –non-dereference | symbolic links to directory are treated as files |
| -P, –physical | make hard links directly to symbolic links |
| -r, –relative | create symbolic links relative to link location |
| -s, –symbol | make symbolic links instead of hard links |
| -S, –suffix=SUFFIX | override usual backup suffix |
| -v, –verbose | print name of each linked file |
How to Change or Remove Symbolic Link in Linux?
You can remove existing links attached to files or directories by the unlink or rm command. This is how you can do it with the unlink command:
Removing symbolic link using the rm command is similar to the unlink command which is as under:
Wrapping up
Remember, if the source is no longer in the current location, then you should delete the symbolic files to avoid creating duplicates, which might slow down your work.
Linux is a wonderful platform for creating an interactive and dynamic application, where you can experiment and innovate. A strong foundation is critical. Learn the basic of the language thoroughly to use it to its full potential. We hope this tutorial helped you improve your skills with another useful tool!
The Author
Edward is Hostinger's copywriter. He's an expert communicator with years of experience in IT as a writer, marketer, and Linux enthusiast. IT is a core pillar of his life, personal and professional. Edward's goal is to encourage millions to achieve an impactful online presence. He also really loves dogs, guitars, and everything related to space.