FRAPS for Mac
Anything Like FRAPS for Mac?
FRAPS is a well-known screen recording software that is specially designed to capture gameplay videos. It can capture audio and video up to 7680×4800 with specified frame rates from 1 to 120 fps. It's also a benchmark software which show how many Frames Per Second (FPS) while you're playing games.
Most Mac users who have transferred from Windows would miss FRAPS because FRAPS only works on Windows. So what's the best desktop recording software for Mac?
We've done research on popular video capture software, and Movavi Screen Capture for Mac is highly recommended.
Movavi Screen Capture for Mac provides you with the closest features to FRAPS. For example, you can set custom frame rate up to 60 fps, you're able to capture video on the background, you're enabled to take screenshots anytime you want. Different from other screen capture software, this FRAPS for Mac equivalent not only lets you easily record audio from audio sets, headphones, MIDI device, but also Skype calls and program audio.
Similar to FRAPS, it captures keyboards and mouse. You can show a key button you press on your keyboard, you can change the cursor options.
The final weapon of this FRAPS for Mac substitute is the broad support for almost any video formats. This is a far better feature than FRAPS. With FRAPS, you may saved a recorded file at very big size, but with Movavi Screen Capture for Mac, the output files are optimized and compressed with Movavi unique video conversion engine. All output files are small but high quality.
The supported output profiles include MP4, MOV, AVI, iPhone, iPad, iPod, Amazon Kindle Fire, HTC, Samsung and other Android devices.

Capture Video Games and More
Recording gameplay video, guides, streaming video or Skype calls is at your fingertips. Forget about DV camcorders!

Custom Frame Rate Up to 60 FPS
Don't miss any frame. High frame rate means high quality and smooth videos. You can now record videos up to 60 FPS which is enough for all common cases.

Record Full Screen, Windows or Anywhere
Easily choose from Custom, Full Screen and Windows to start recording. You're able to set up the capture time or pause anytime you want using hotkeys.

Record Any Audio and Sound
All audio sources are fully supported, like audio sets, headphone, microphone, MIDI devices, Skype calls, and even application sounds.

Show Keys and Cursor with Different Style
Don't know what keys are pressed on keyboard? Easily show it on the video. There are various options to turn on/off cursor, change cursor size/color, etc.

Save Videos Fast, High Quality and Small
FRAPS for Mac alternative from Movavi creates professional recordings with high quality but small size. All regular video formats and devices are supported.

Shane Finan "Works like a charm.
All I need is to capture video while I'm playing Minecraft. Perfect for video game player to record and sharing their skill and experience.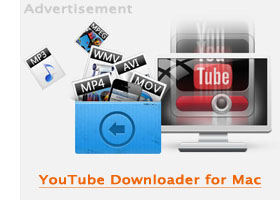 System Requirements of FRAPS for Mac
Intel-based Mac machines
Mac OS X 10.15 Catalina, 10.14 Mojave, 10.13 High Sierra, 10.12 Sierra or 10.7 Lion or later (64-bit only)
Display graphics minimum resolution of 1024x768x32-bit color
RAM: Minimum 256 MB or higher
1 GB of free hard disk space
Administrative permissions are need for installation FRAPS for Mac
3 Steps to Capture Your Videos with FRAPS for Mac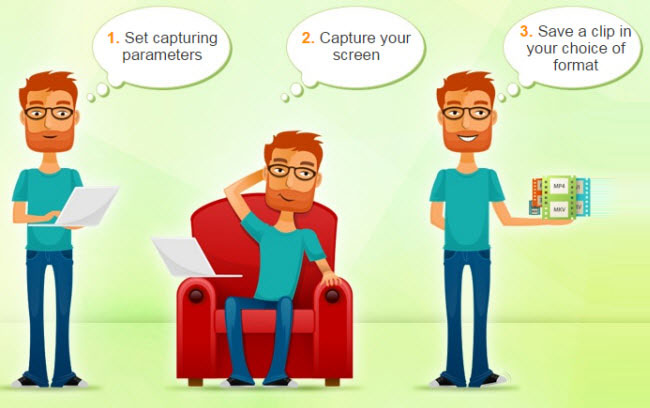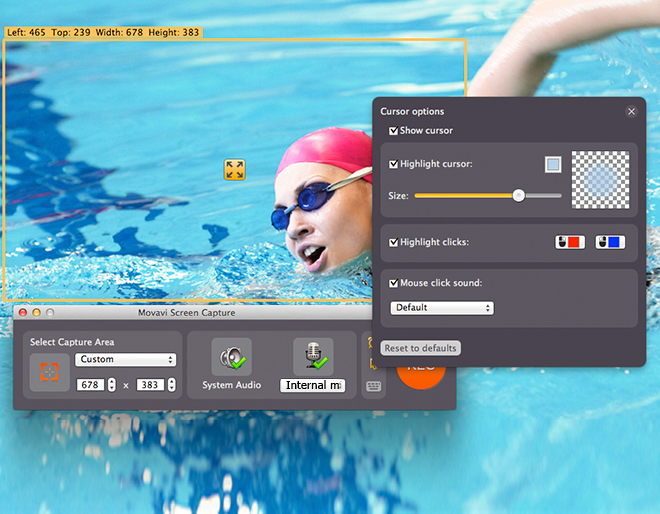 More About FRAPS for Mac
FRAPS is a professional screen and video capture software and benchmarking tool. This will be a must-have tool to have if you are a serious gamer who wants to share your gaming experience. If you are like other arcade or game gurus, you are used to recording your screen whilst playing games to create video guides like walkthroughs. Game tutorials with tricks and tips are very common online today because of the large number of life-like games and RPG battles out there. When you have this software, you can capture game videos easily at custom frame rates ranging from 1-120 fps. However, If you have switched from Windows XP, Vista, Windows 7 or Windows 8 to a Mac platform and you are now playing games, you will miss the FRAPS tool. In this case, you might want to find the best video recording tool for Mac. Movavi Screen Capture for Mac is recommended here as the ideal FRAPS for Mac alternative because it has similar features and capabilities.
Copyright © 2013 – FRAPS Mac. All Rights Reserved | FRAPS for Mac || Download || Purchase || Contact Us
Free Download Fraps for Mac to Record Screen on OS X
It would be very cool if there was something similar to FRAPS that works well on the Mac for capturing gameplay videos as well as reporting FPS. – MacRumors
I need a screen recorder. QuickTime Player make it look like I am clicking something from a mile away when I am recording The Sims 3. I know Fraps only runs on Windows so I'm asking if you can make Fraps run on Mac? – Apple Community
Fraps is one of the most popular screen recorders in the world. However, this screen capture software is only available for PC users. If you are looking for Fraps for Mac version, you will turn to other Fraps alternatives that is compatible with Mac and offer the same set of functions, e.g. record gameplay videos, capture YouTube videos, etc. Any one such program is MacX Video Converter Pro. In this post, we will compare Fraps with Mac compatible MacX Video Converter Pro, along with step-by-step guide on how to record videos on Mac screen with the Fraps alternative.
Best Fraps for Mac Alternative to Record and Capture Screen Activities
MacX Video Converter Pro is the Swiss army knife in screen recorder, video converter, downloader and editer. It is the ultimate Fraps Mac alternative with clean interface that helps to easily capture and record screen activities whether you are playing games or watching HD videos online. You can even convert the recorded video and output it in any format for any device, e.g. MP4, MOV, AVI, MKV, iPhone 7/7 Plus, Galaxy S7, etc. It's also at your disposal to edit the recording for uploading on YouTube.


Side-by-Side Comparison between Fraps and MacX Video Converter Pro
Features
Fraps
MacX Video Converter Pro
Record Gameplay Video
Yes (limited to Windows-mode games)
Capture Online Video
More Output Formats
Edit Video, such as change frame size, crop/trim/watermark recorded video
Choosing capture frame rate
Compress large recorded file
Record Full-screen and record part of the screen
Why MacX Video Converter Pro is the best Fraps alternative?
1. Interface: finding the rec button is pretty difficult on Fraps. You have to go to Movies -> locate Video Capture Hotkey field, and then start and stop recording. While MacX Video Converter Pro can be best Fraps alternative and is even better than Fraps as the interface is straightforward. You just tap Recorder on the main interface, choose full-screen record or record screen selectively and then begin capturing game or videos.
2. Editing feature: Mostly, gamers or video lovers recording screen activities are meant for sharing them online. But Fraps outputs large file size that online sites like YouTube are unacceptable. So you have to shrink the file size smaller and then upload it to YouTube. While MacX Video Converter Pro works like a charm that compress the recordings for YouTube, Facebook, Instagram, Email with ease.
3. Converting Feature: Genrally, Fraps saves the recordings in AVI that some devices like iPhone cannot recognize. While MacX Video Converter Pro is better than Fraps as the best alternative to Fraps for Mac because it can fast convert the recordings to MP4, MOV, MKV, WMV, etc for playing on almost all devices.
How to Record Screencast on Mac with Fraps Alternative
So the table above shows how MacX Video Converter edges over Fraps and deserves the best alternative to Fraps for Mac version. Hence, here is the detailed guide on how to record desktop with the screen recorder for Mac.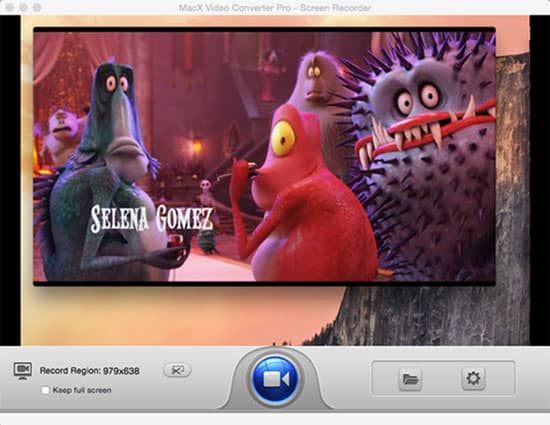 Step 1: Free Download the Fraps alternative on Mac OS (EI Capitan/macOS Sierra included), fire it up and click the "Recorder" button on the main interface.
Step 2: Adjust Capture Settings. You can choose "Keep Full Screen" or "Crop Region" to customize the capture area, select the audio device that used to add sound to your video, adjust the frame rate, convert the recording to other formats and so on.
Tips: to record the video/audio smoothly and normally, it's advisable for you not to adjust the audio settings in order to prevent unexpected heightened volume from hurting your hearing.
Step 3: Choose the Destination folder and click the record button to record screen on Mac within a few seconds. You also can stop the video capturing process at any time.
Other Good Fraps for Mac Alternatives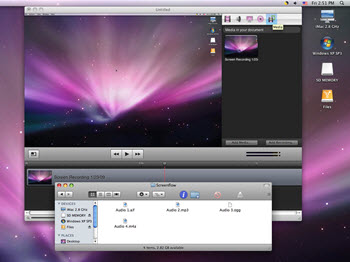 Screenflow
Another good Fraps for Mac alternative comes to the Screenflow, which is a great screencasting and video editing software for OS X. Like MacX Video Converter Pro, this screen recorder for Mac also outputs a number of Mac general formats such as MP4, MOV, M4V, GIF, etc. Plus, positive user comments also prove the program deserves your trial.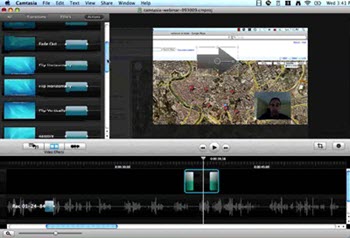 Camtasia
Created and published by Techsmith, Camtasia also works the same as Fraps that can creates video tutorials and presentations, along with audio, via screencast. You can also choose the screen area freely, cut out unwanted parts painlessly, clean up sound, share the clips on YouTube, Vimeo, and more. However, the price is a little bit inaccessible, as high as $299 for single user.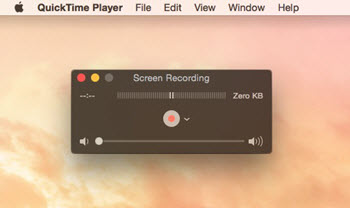 QT Screen Recorder
QT screen recording is an option regarding to recording screencast. With the powerful recording capabilities, you can create brief tutorials for your students with the Fraps for Mac alternative. However, it is not very effectively when it comes to gaming. Sometimes, the performance goes bad when capturing iMac's screen.
Author: Candice Liu | Updated on Dec. 6, 2018
The answer to add .srt subtitles to MP4 file can be found in this article, which introduces a hassle-free solution to merge .srt external subtitles with MP4 files so as to make your downloaded movies, videos or recorded clips understandable with the aid of MacX Video Converter Pro.
List of best 360 video recorders, apps for Android/iPhone and guides on how to record 360 videos in VR online, record 360 degree games videos and capture panoramic 360 videos are all here.
If you are eager to capture streaming video on Mac for offline playback, you can count on a video downloader or a video recorder to do your favor. Here this article helps to save streaming videos on Mac by recording streaming video or downloading video from YouTube easily.
Cult of Mac review

Feature-rich MacX Video Converter Pro can painlessly record videos with high quality or even download any video from online sites with original quality and super fast speed. It is so easy to use also when converting the downloading videos.
Copyright © 2020 Digiarty Software, Inc (MacXDVD). All rights reserved